Do you want the
best website?
Request a consultation from an expert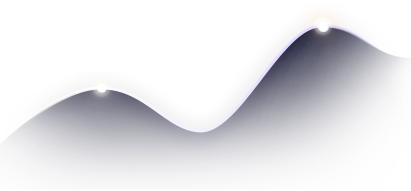 Why choose us
Unlimited
warranty
We always
keep deadlines
29 full-time
bigfoots A professional
football club
A leading law firm
from New York
You can
be here
Telecommunication
services and media
A sportswear
brand
A chain of
cosmetics stores
The Kharkiv
metro
A world car
manufacturer
A supermarket chain
in Europe and Russia
Yacht
charter
A wear
brand
An Israeli network
of medical clinics
An oil producing
company
The largest travel
blog in Russia
Or
here
A world car
manufacturer
Services
Website development
On a turnkey basis we develop: online stores, landing pages, business card websites, corporate websites, portals, and individual solutions of any complexity
Web design
We analyze your field, develop the structure and implement a unique design for your project following your requirements until you are completely satisfied
Logo design
Logos of any complexity that will make even the most demanding client happy. We also create brand books on a turnkey basis
Changes and Redesign
Technologies: PHP, Laravel, Python, JS, ReactJS, AngularJs, Node.js, MySQL, HTML5, CSS 3, Less, Sass. CMS: Wordpress, Shopify, Opencart, 1С-Bitrix, Django etc.
Technical support
A monthly set of works to make sure your project works safely and everything is flowing. We instantly respond to any system glitches
Interactive prototyping
Correct layout of interface elements based on analysis, statistics, and experience. Helps to see the structure and all the logic of the future site before UI design
Mobile design
We analyze the field and your competitors, design the structure and arrangement of application elements. We realize visual design
Prices
"SMALLFOOT"
Home page
Webdesign or
LANDING PAGE
from 950 $
~ 940 €
"MIDDLEFOOT"
Landing page
with exclusive
design
from 1 900 $
~ 1 900 €
"BIGFOOT"
Corporate or
online store with
exclusive design
from 5 900 $
~ 5 900 €
"PERSONAL"
Exclusive design
UI/UX design, Animations
Program part
Price after discuss
domain name and hosting
analysis and design of the structure
development of effective web and mobile design
adaptive cross-browser layout
integration with content editing system
filling in the information
testing
registration in search engines
corporate mail
instructions for working with the website
unlimited consultations
traffic counters, website analysis
promotion strategy
domain name and hosting
analysis and design of the structure
development of effective web and mobile design
adaptive cross-browser layout
integration with content editing system
filling in the information
testing
registration in search engines
corporate mail
instructions for working with the website
unlimited consultations
traffic counters, website analysis
promotion strategy
domain name and hosting
analysis and design of the structure
development of effective web and mobile design
adaptive cross-browser layout
integration with content editing system
filling in the information
testing
registration in search engines
corporate mail
instructions for working with the website
unlimited consultations
traffic counters, website analysis
promotion strategy